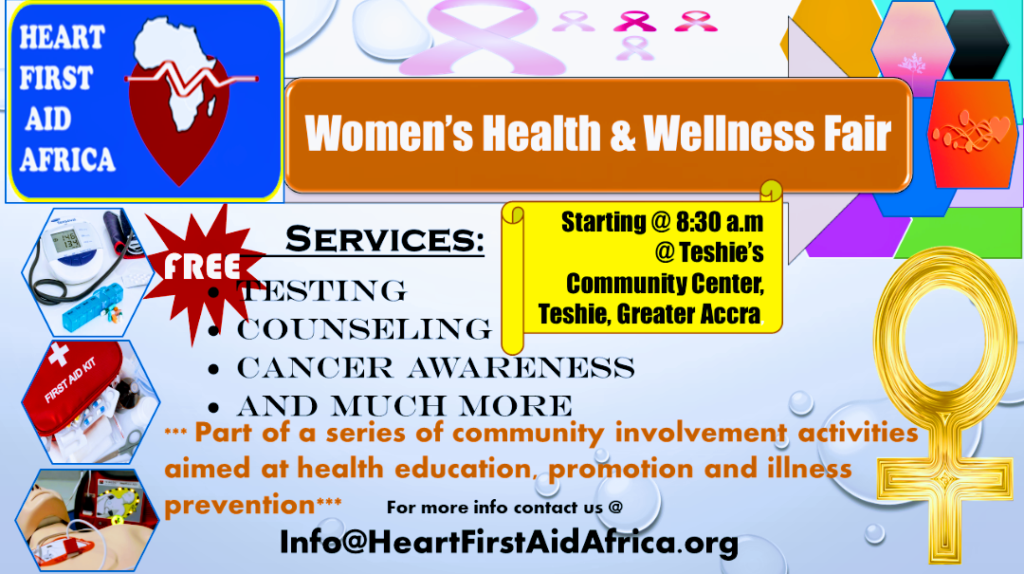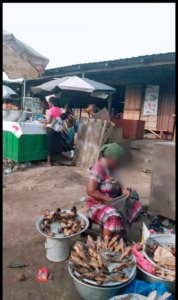 With no preventative/routine healthcare, women and young girls of under-served communities are at-risk and vulnerable to chronic health conditions and health emergencies.
Lots of great health/wellness activities, information and education that most impact women and young girls.
Our goal is to provide a free community event that promotes healthy lifestyles, disease prevention and management as well as provide referrals to accessible medical and social resources.
This initiative is a partnership between Heart First Aid Africa, local interdisciplinary healthcare providers and community leaders.
We would like to express our heartfelt gratitude to everyone who helped make this health fair a success!
The Health and Wellness Fair was a real community-wide effort which included the participation of the traditional and political leaders of Teshie, health partners, and the volunteers who worked tirelessly to make an idea, an actual reality-and it was all covered by the media.
We are quite proud of the fact that we were able to establish a welcoming and comfortable environment for the residents of Teshie as we provided services such as testing and counseling. We took advantage of the opportunity to emphasize the importance of good health and well-being, as we discussed themes such as breast cancer/self-examination, hormonal shifts, menopause, and much more. In addition to encouraging lifestyle modification, we urged everyone to follow up with medical professionals.
Together, we can continue to make a difference and help build a culture of prevention and wellness.
A.Toure
AST@HeartFirstAidAfrica.org