Dr. Elsaid a. yeboah
Chair, Board of Directors Dr. Elsaid A. Yeboah's career started in Italy in 1989 as a Trainer for "Ricerca and Cooperazione" where he reviewed and assisted in the preparation of proposals to be submitted to the Italian government and EU-African desk for funding for projects in Africa.  From 1992 to 2011, Dr. Yeboah held several key positions at the Food and Agriculture of the United Nations, including directing development projects to be financed by various donors in food security, poverty reduction, environment and agro processing in Ghana and in other African countries.
  In his next position as the Executive Director of NGO's in Ghana, Dr. Yeboah was celebrated for his vital role for transforming the organization and helping build resilient communities through social interventions.
Dr. Yeboah received a Diploma in Agriculture from the Farmers College in Stugguart, Germany.  He went on to receive a Bachelor of Science in Social Sciences from the Centre for Economic Social Action Training (CESTEA).  Over the following years, he earned a Master of Development Economics followed by, a PhD in Development Economics from the St. Thomas Aquinas University, Rome, Italy.
Now retired, Dr. Yeboah sits on numerous boards and committees.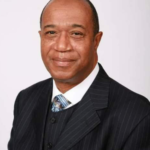 Dr. Percy Ray Johnson is the chair of the Victory international group of organizations. A missionary to Africa from the United States, Dr. Johnson has trained over ten thousand prominent  and well-respected ministers for the last 30 years. A Pastor's Pastor and a celebrated patriarch to many young men and women.
Dr. Johnson had an illustrious career in insurance prior to his missionary journey.
Mrs. Mavis Tsootso okang-Afoakwah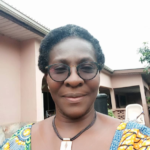 Mrs. Mavis Tsootso Okang-Afoakwah  is the founder and executive director of Ripples Healthcare, an NGO based in Accra, Ghana since 2003.  Ripples using the palliative care approach, provides multi-disciplinary services including services including home care and specializes in end of life care.  Even though her organization is based in Accra, their good work has earned them clients far beyond its home base including United Kingdom and India.
Soon after starting Rippkes, Mrs. Okang-Afoakwah pioneered to establishment of the NVTI program for accrediting careers in Ghana.  She was again instrumental in City and Guilds joining the accreditation program.  These were only the initial evidence of her self-motivated and goal-driven nature.
Using Ripples NGO status, she worked hard to earn partnerships with major international organizations.  Working with her US partner VITAS Innovative Hospice care Ripples hosted the first End of Life Palliative Care seminar for churches in Ghana.  Again for years, Ripples worked with Friends of Ostomates Worldwide based in Canada to supply free colostomy bags to both individuals and institutions as the Korle Bu Teaching Hospital in Accra.
Mrs. Okang-Afoakwah is a certified Thanatologist with many years of experience in providing a unique grief counselling service to families before, during and after the loss of a loved-one.  Mrs. Okang-Afoakwah is also a family life counselor with a special and unique approach to the trade that guarantees results for the counselees.
Her rich experience as an End of Life Care Instructor shows in the added value she brings to her clients.  She ensures that her organization sets itself apart through the value-adding services in this area of health and social care.
Mrs. Okang-Afoakwah is married and has two children.  She lives in Accra, Ghana.
Pastor Kevin Kingsley kotei Nikoi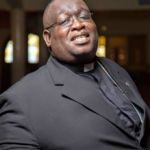 Mr. Kevin Kingley Kotei Nikoi is a social entrepreneur and Minister of the gospel.  He is a marketing and communication professional and a Pastor/Teacher by calling.
Mr. Kotei Nikoii has received his BA (hons) in Christian Education and Counseling and a diploma in Marketing and Public Relations.  Passionate about making a difference in people'lives, he founded the Love Bridges to create a positive change in society.  
Currently, he serves as a director to the Victory International Group and as the Chief Executive of Choyce Wellness Soltuions, a health food store.